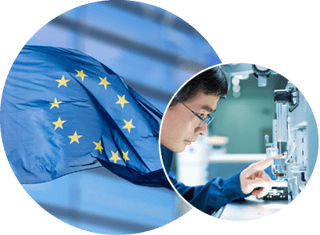 In May 2017, the European Parliament and Council proposed a number of important legislation changes that will improve the safety and efficiency of medical devices (MDR 2017/745) and in-vitro diagnostics (IVDR 107/746). Described as the most disruptive change in recent industry history, these new medical device regulations will cause a massive upheaval in the manufacturing processes for all medical device companies in Europe.
In partnership with management consulting group Trinzo, Proclinical is expertly equipped to assist medical devices companies with navigating MDR and IVDR reforms and you can benefit from our combined expert knowledge and experience in:
Global compliance, remediation and project management services

Sourcing and installing project teams at medical device companies across Europe

Industry leading methodologies

Customised strategy to meet your project needs
Complete the form below to request a convenient time for an expert to contact you for a short consultation.