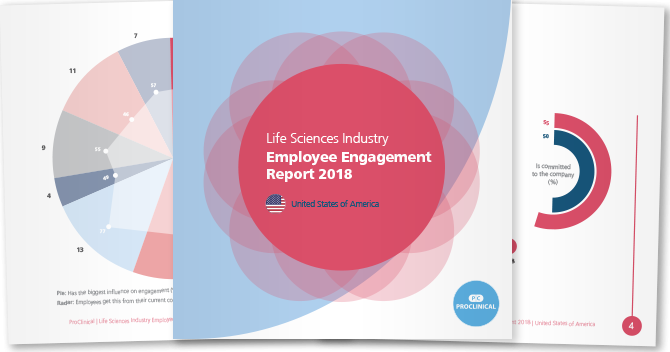 Find out what employees in your region think and what you can do about it as an employer
Employee engagement is of great importance to a company's productivity, staff turnover and employer brand. You can use our regional engagement reports to find out the level of engagement across the life science industry and what matters most to workers at different levels, company types and demographics.
By downloading our regional employee engagement reports you will gain:
Information to benchmark employee engagement in your company against the rest of the life science industry in your local region
Trend analysis that uncovers what employers in the industry are doing that is working and things that they need to improve
Insight into what employees believe to be the most effective drivers of their engagement – and how their employers perform against them
Breakdown of the engagement levels and motivations by gender, seniority and employment type
A breakdown of data by company type, including pharmaceutical, biotech, medical device and CRO/CMOs.
Employee engagement survey questions to ask your employees.
Regional reports are based on segmentation of data collected in a survey of over 1,700 people employed by the industry globally.